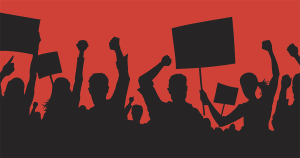 Earlier this month, the Service Employees International Union (SEIU) released its annual Department of Labor disclosures showing a discouraging trend for the union: While it continued to throw money at its multi-million dollar campaign to organize fast food restaurants, membership isn't increasing notably.
The union will continue to throw good money after bad with another series of demonstrations today, and this time the target has a name. The Associated Press reports that the SEIU's latest protests will directly target McDonald's, which is conveniently the company currently under attack from the NLRB.
You can read the rest of this post at our sister site, LaborPains.org.